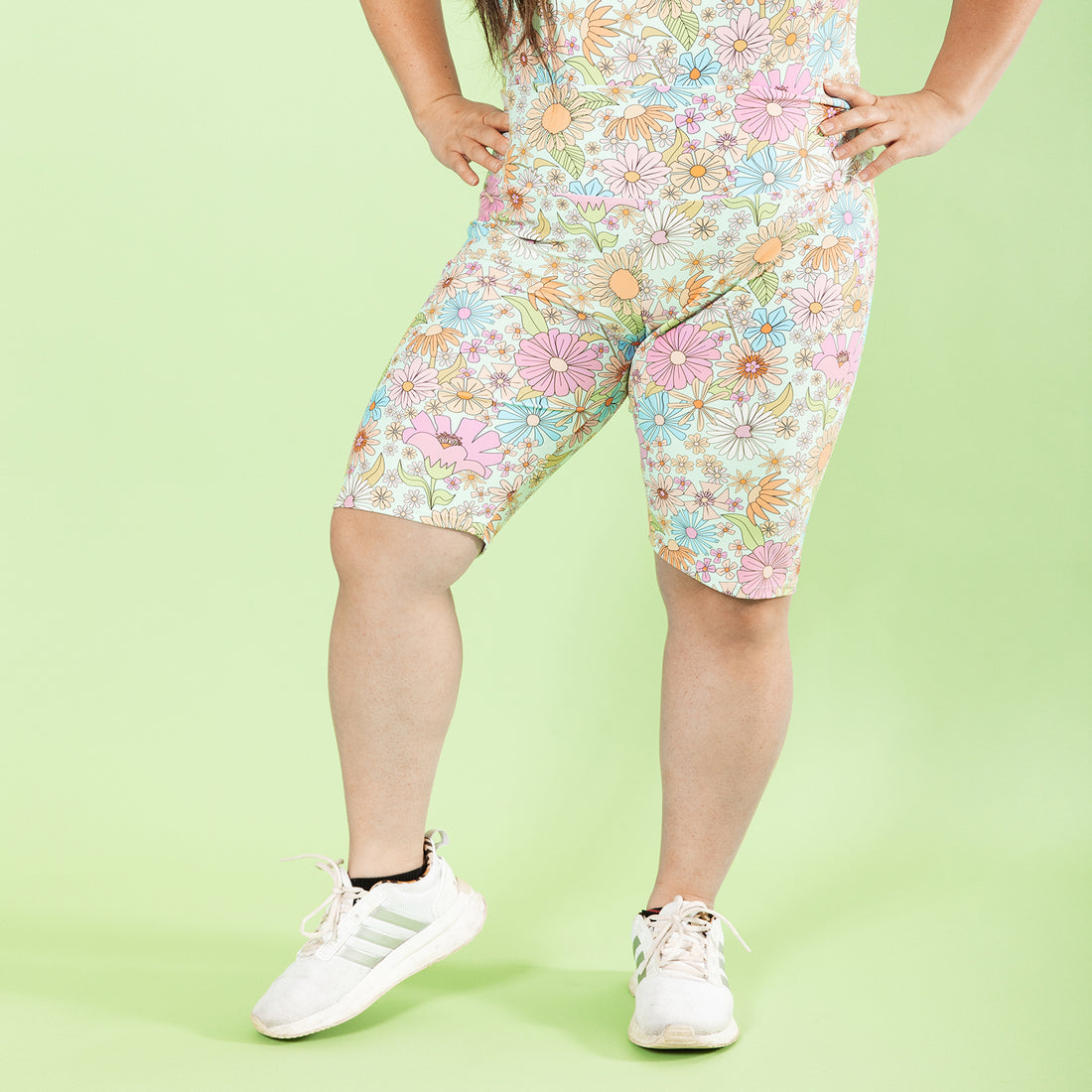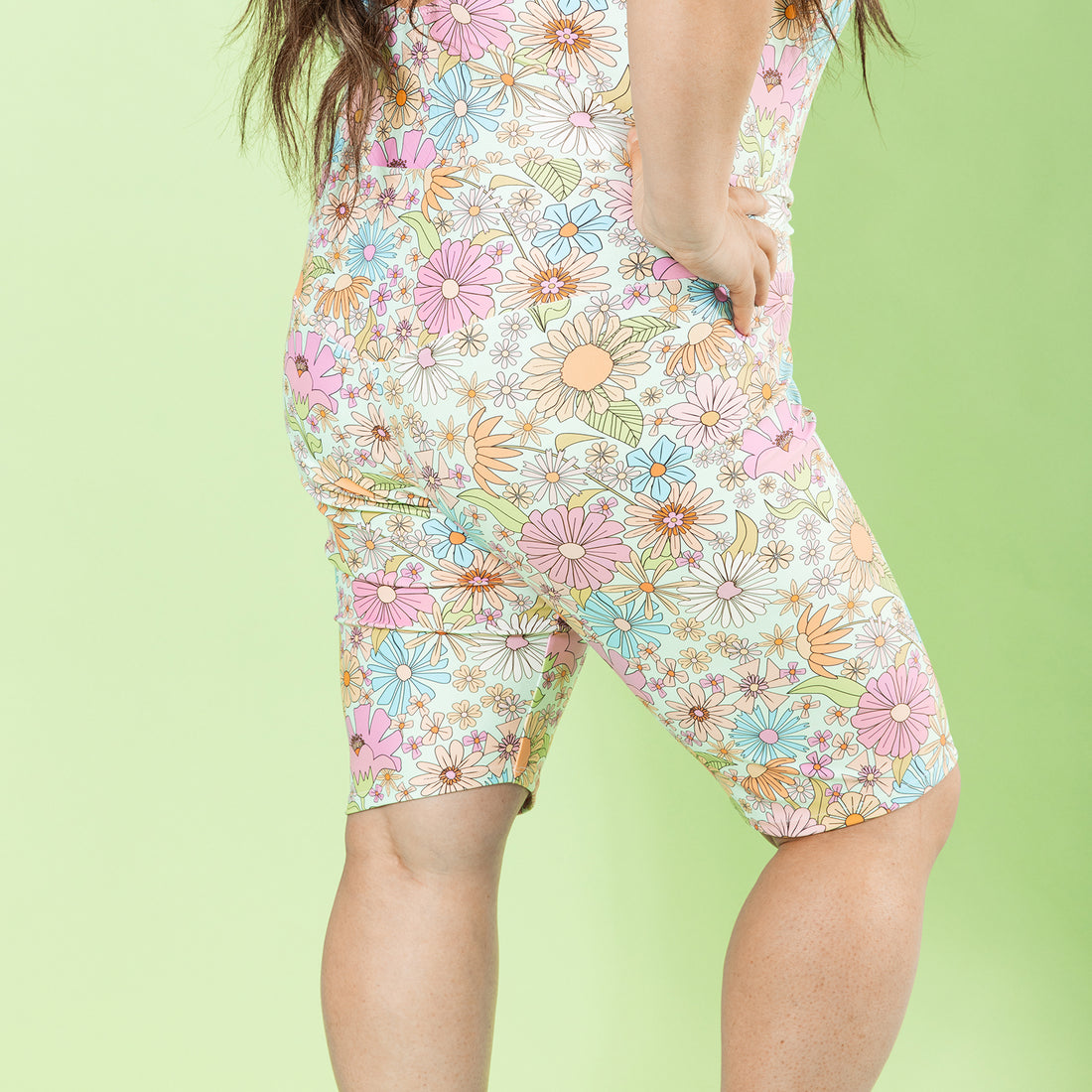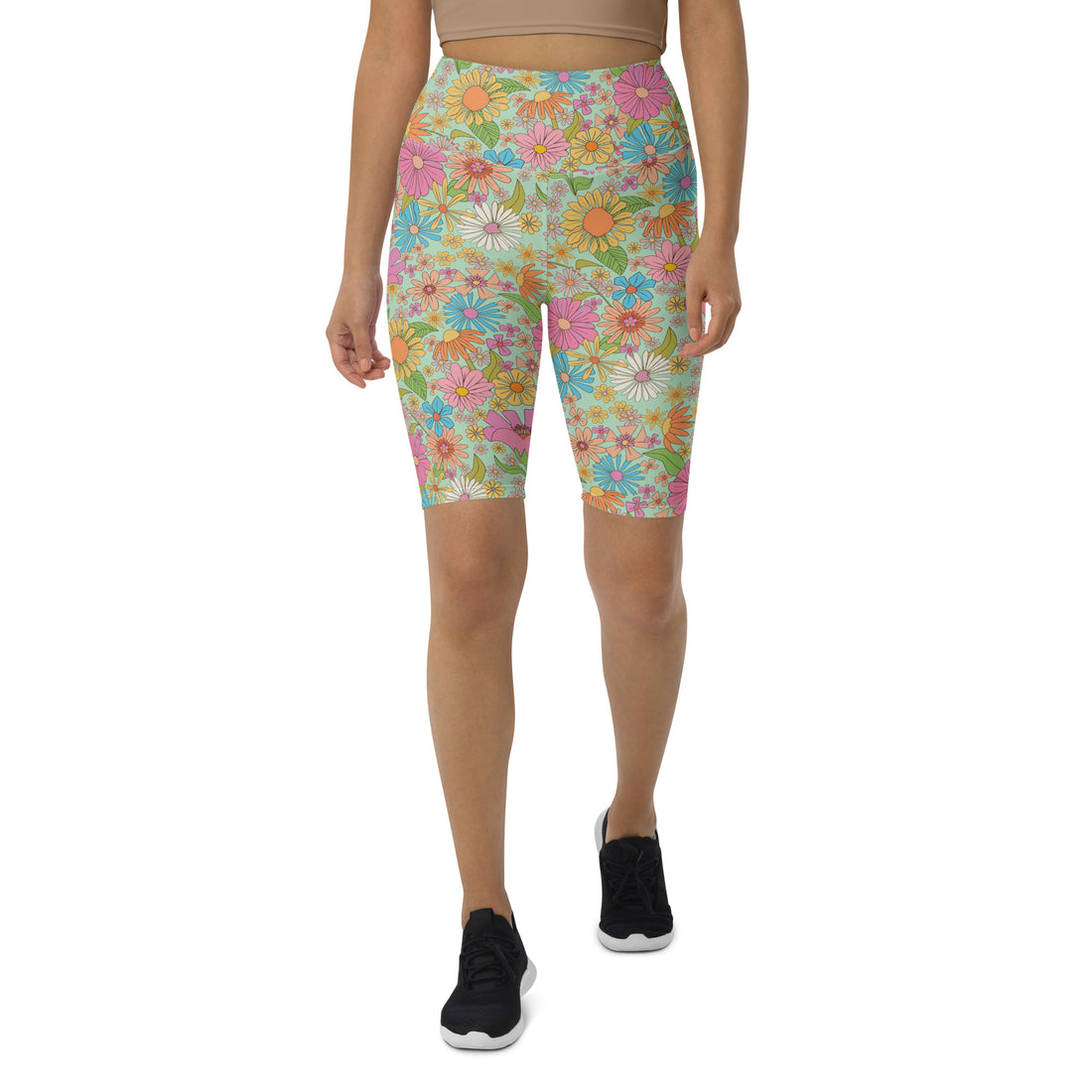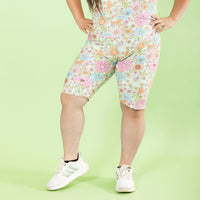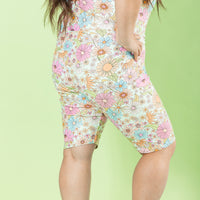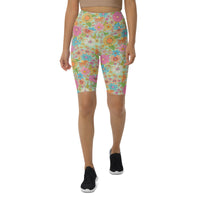 This unique hand-drawn floral '70s-inspired pattern will add groovy vibes to your summer! The versatile high waist shorts will work equally well for active or loungewear!

• 82% polyester, 12% spandex
• Double-layered waistband with a pocket in the back for a phone and keys
• High-waisted fit

Please note: contact with rough surfaces should be avoided since that can pull out the white fibers in the fabric, damaging the shorts.
A Pattern for Everyone
With so many retro-inspired patterns and colorways, there's sure to be something to fit your personality and style!
Shop Patterns
What's in a Name?
Go + Go + Bloom = GoGoBloom
Our name is a literal direction to be active and bloom! Whether the "Go" is directing you to work out, move your body, or move forward in your life is up to you! The bloom is both a reference to the retro floral patterns that inspired these designs, as well as encouraging you to go out into your life and bloom.
The term go-go (think go-go boots) is also a nod to retro style, influenced by the French expression à gogo, meaning "in abundance, galore" — derived from the French term la gogue, meaning "joy and happiness."
We hope you find "GoGoBloom" as inspirational as we do!