'70s Mahogany Laptop Sleeve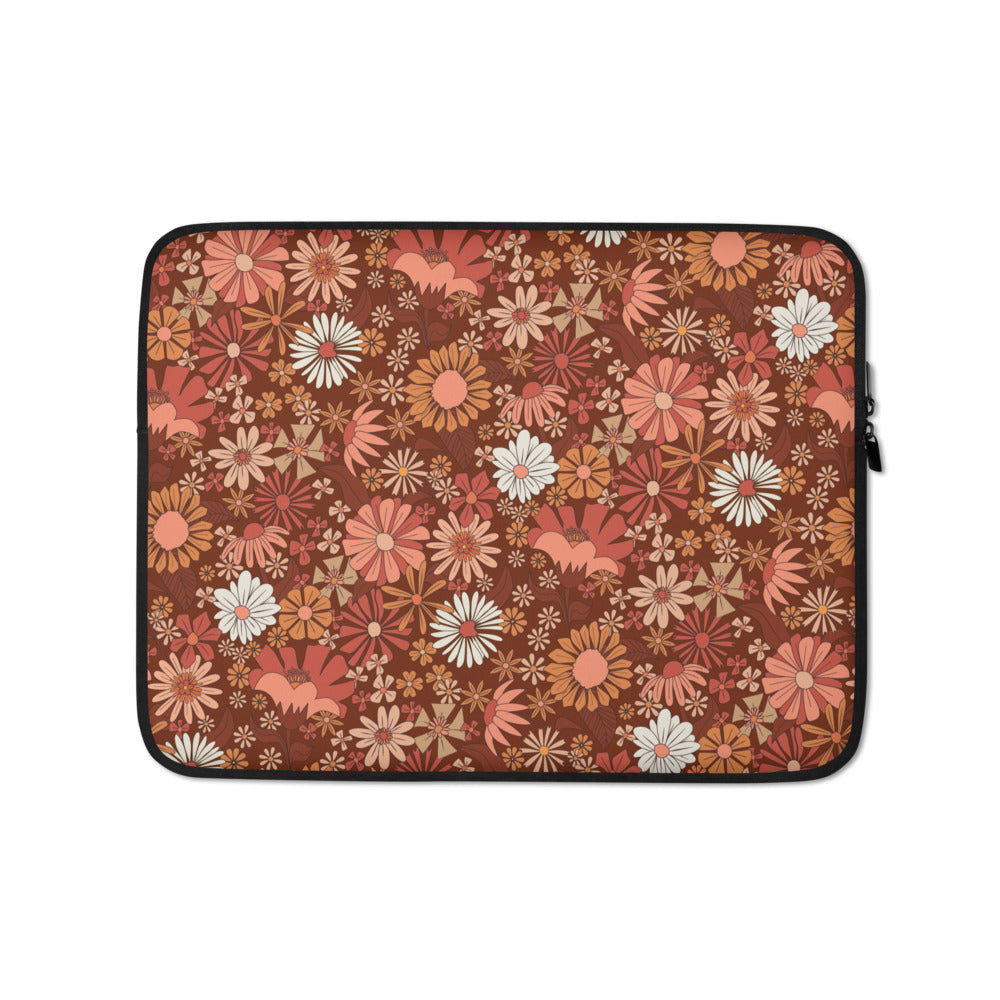 '70s Mahogany Laptop Sleeve
Protect your laptop in style—get this snug, lightweight laptop sleeve! To prevent any scratch marks, it contains an internal padded zipper and its interior is fully lined with faux fur. What's more, it's made from a material that's resistant to water, oil, and heat, making sure your laptop sleeve looks as sharp as you any day of the week!
• 100% neoprene
• 13″ sleeve weight: 6.49 oz (220 g)
• 15″ sleeve weight: 8.8 oz (250 g)
• Lightweight and resistant to water, oil, and heat
• Snug fit
• Faux fur interior lining
• Top-loading zippered enclosure with two sliders
• Padded zipper binding
• Blank product sourced from China
Size guide
| | | | |
| --- | --- | --- | --- |
|   | LENGTH | WIDTH | HEIGHT |
| 13″ (cm) | 34.3 | 26.7 | 1.5 |
| 15″ (cm) | 37.3 | 28.5 | 1.5 |
A Pattern for Everyone
With so many retro-inspired patterns and colorways, there's sure to be something to fit your personality and style!
Shop Patterns
What's in a Name?
Go + Go + Bloom = GoGoBloom
Our name is a literal direction to be active and bloom! Whether the "Go" is directing you to work out, move your body, or move forward in your life is up to you! The bloom is both a reference to the retro floral patterns that inspired these designs, as well as encouraging you to go out into your life and bloom.
The term go-go (think go-go boots) is also a nod to retro style, influenced by the French expression à gogo, meaning "in abundance, galore" — derived from the French term la gogue, meaning "joy and happiness."
We hope you find "GoGoBloom" as inspirational as we do!