Fleur Blue Youth Rash Guard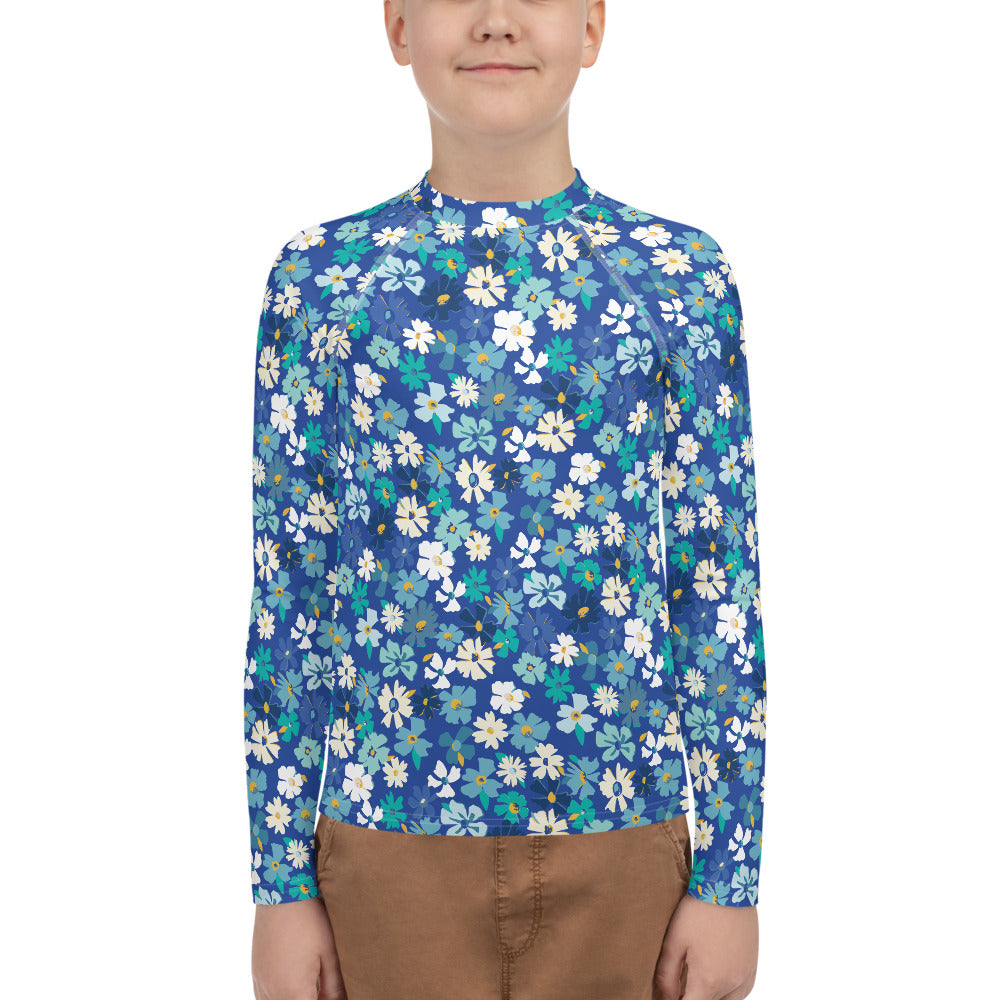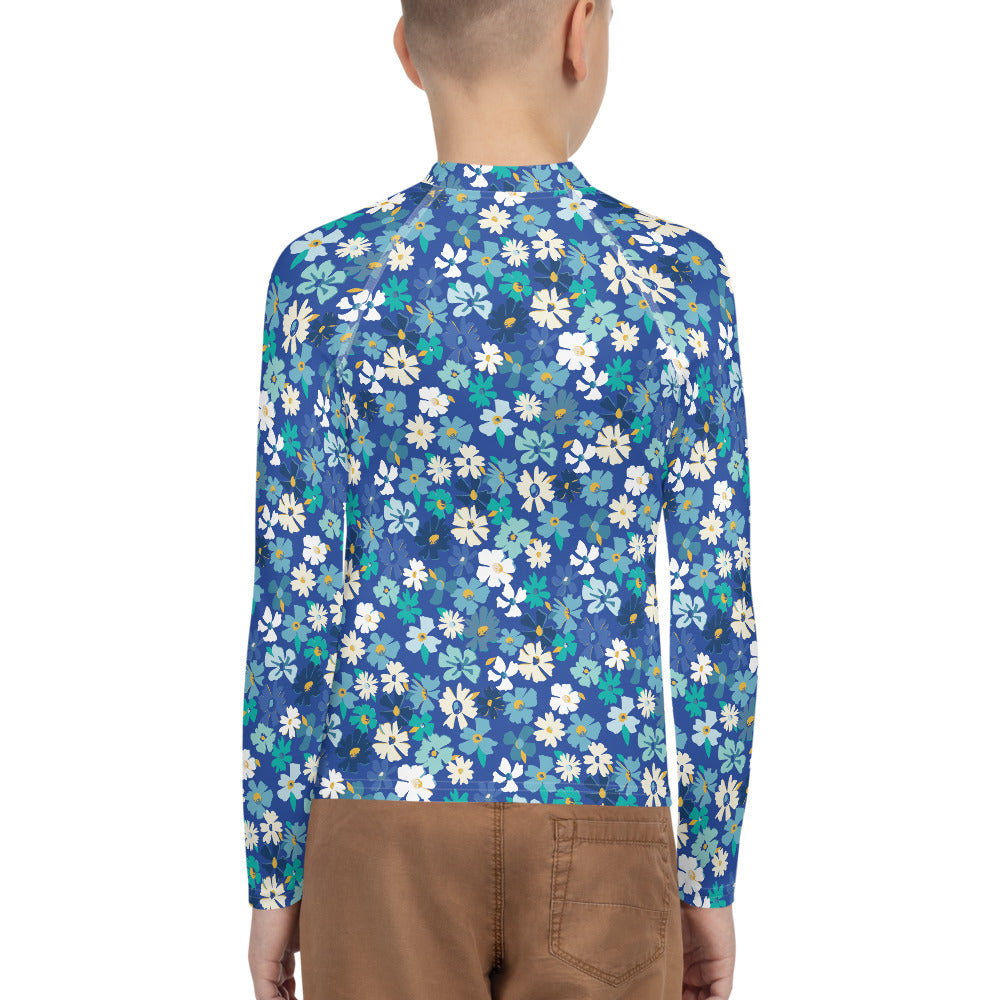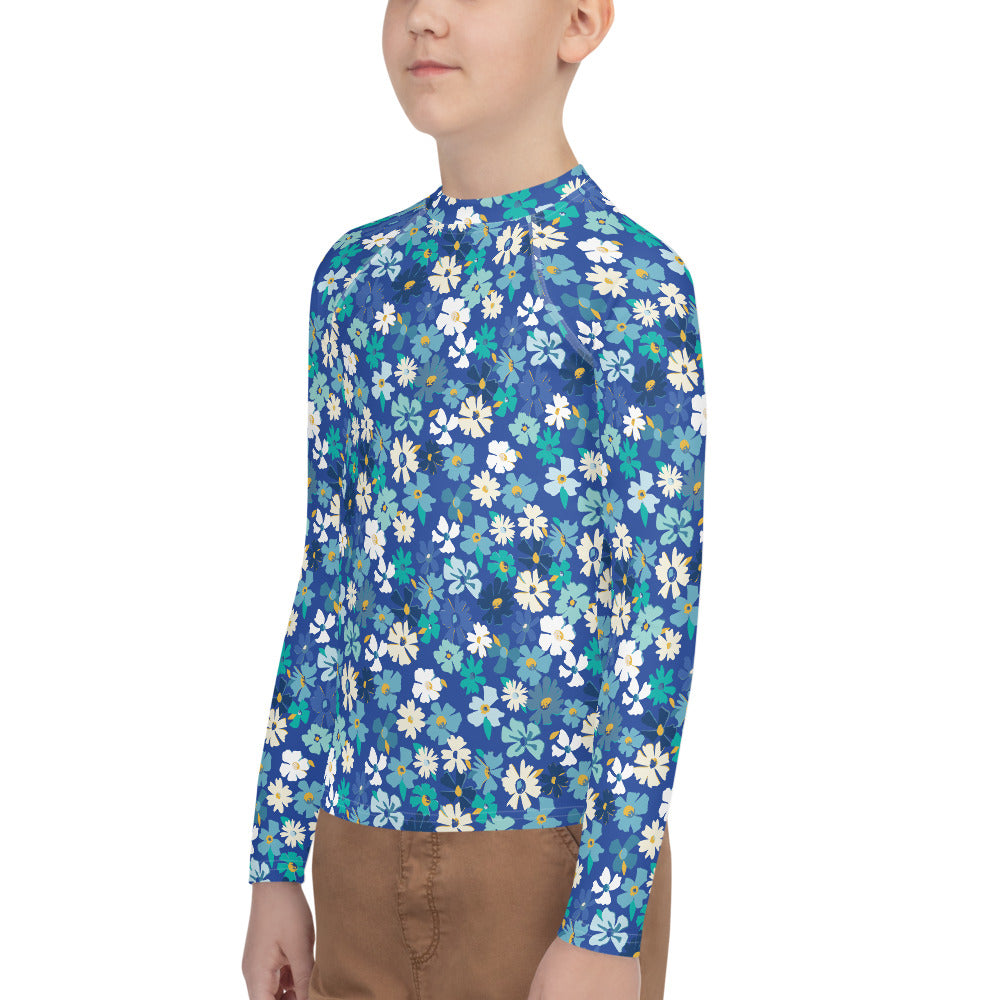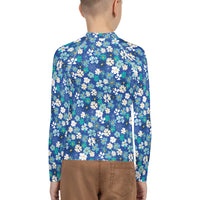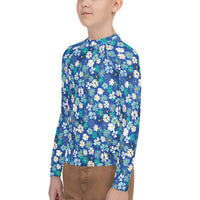 Fleur Blue Youth Rash Guard
This bright floral pattern is perfect for summer! Protect your little one from the elements with this colorful kids rash guard. Its sun-protective fabric and long body and sleeves make it perfect for running around on the beach, or just being active indoors.

• 82% polyester, 18% spandex
• UPF 50+
• Fitted design
• Four-way stretch fabric
• Comfortable longer body and sleeves

A Pattern for Everyone
With so many retro-inspired patterns and colorways, there's sure to be something to fit your personality and style!
Shop Patterns
What's in a Name?
Go + Go + Bloom = GoGoBloom
Our name is a literal direction to be active and bloom! Whether the "Go" is directing you to work out, move your body, or move forward in your life is up to you! The bloom is both a reference to the retro floral patterns that inspired these designs, as well as encouraging you to go out into your life and bloom.
The term go-go (think go-go boots) is also a nod to retro style, influenced by the French expression à gogo, meaning "in abundance, galore" — derived from the French term la gogue, meaning "joy and happiness."
We hope you find "GoGoBloom" as inspirational as we do!